FlexSim Healthcare Tutorial
This tutorial task will teach you some of the basics about the FlexSim Healthcare (HC) 3D objects and process flow activities. These objects and activities are designed to be as intuitive, user-friendly, and visually engaging as possible.
Although these objects are primarily designed for simulating health care systems, these objects can be used in FlexSim generally to simulate business systems that are based around the flow of people rather than items. For that reason, these objects are sometimes referred to as people objects in FlexSim. These people objects and process flow activities could be designed to simulate customer-facing businesses such as grocery stores, airports, restaurants, customer service centers, etc. In other words, they can simulate any system in which customers interact with different elements of the business system.
In this tutorial, you'll simulate a walk-in health care clinic. Patients will arrive, register at the front desk, and receive treatment. When you're finished, your simulation model will look similar to the following image: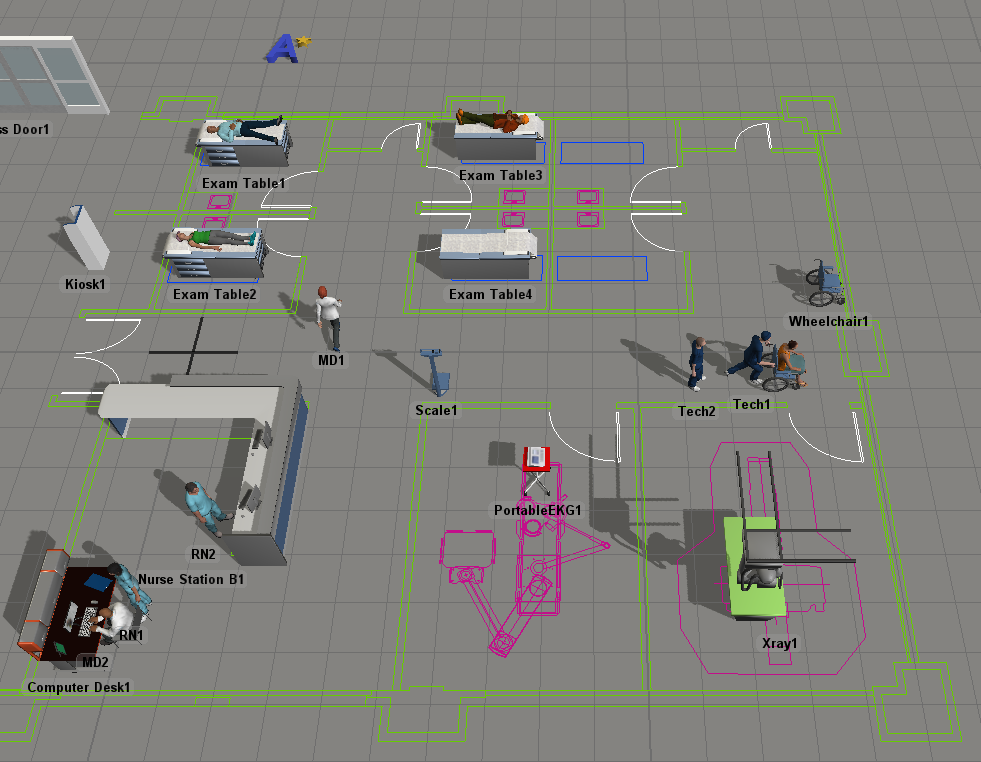 Tasks Covered
This tutorial will cover the following tasks: